Methods and Tips for Cooking Fish

Cook Seafood Like A Gourmet Chef
Are you intimidated when it comes to preparing and cooking fish?
Many people feel that it's a mysterious task, especially with all of the different varieties of seafood available to choose from. And many people feel that it takes quite awhile to prepare and cook, or even that it's just too messy to work with.
Well, our intention here is to help you understand the ease of preparing fish while guiding you through the variety of methods of how to cook fish.
We have included easy to follow techniques for many species of freshwater fish that can be applied to saltwater fish as well. A given technique can be applied to more than one species, in which the recipes for cooking fish can be interchangeable.
Fish is one of the most versatile foods that you can prepare. Their mild flavors and firm textures can be matched with a wide variety of flavors and cooking methods. This allows you to have a little fun in the kitchen with new and exciting flavors with your fish all of the time.

Cooking and grilling fish has become easier and faster to prepare, and more delicious than ever before...

10 Methods of Cooking Fish
Whether you are going to use the fresh prized fish that you just caught, or the fish you buy from the fish monger or supermarket, these methods on how to cook fish will benefit the style you are planning on using.
Have fun and experiment to your heart's desire with the different methods and recipes.
Additional Information About Preparing Fresh Fish
Judging Doneness Of Cooked Fish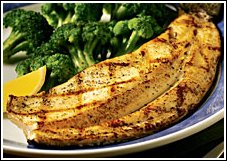 Not sure how to tell if your fish is done cooking or not?
There are 4 simple ways to help let you know when it's time to chow down. Find out what to look for before you screw up your next meal with the following guide...
4 ways to tell the doneness of cooked fish.

Consuming Fish For A Balanced Healthy Diet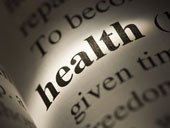 It is an appealing way to eat more healthfully. Fish is high in protein and a source for omega-3 fatty acids.
Studies from the USFDA have shown that a modest amount of fish consumption per week lowers and prolongs risks of some major health issues. A modest amount would be about 3 ounces of farm raised salmon, or about 6 ounces of striped bass.
It's important to understand that seafood can be categorized into three main groups: lean, moderately oily, and oily. For more information about this, see our fish profile chart on our fish recipes page here.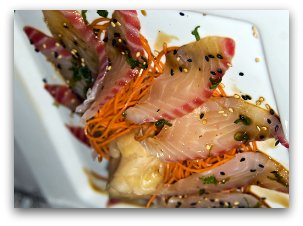 Fresh fish should usually be handled and prepared as simple as possible. Tampering with it as little as possible allows its natural flavors and textures to shine through. Their sauces are usually light, with earthly flavors of herbs, citrus juices, white wines, butter and/or oils.
See some of our other Top Picks for Seafood Recipe Cookbooks here.