Collector Value Of Old Fishing Rods
Just because you might have some old fishing rods does not automatically make them valuable.
Value is determined by craftsmanship, quality, rarity, restoration, supply and demand.
If those aspects aren't valued and considered as a deciding factor with old fishing poles,... well, then they're probably just junk in the eyes of the collector.
How old is "old"?
If a pole is at least 40 years old, then it's considered to be a vintage fishing rod. Find the right rod, built by the right person or manufacturer, and you could be in luck!
If a pole is to be at least 100 years old, then it's considered to be an antique fishing rod. Come across an old rod from this era and you may have just hit the jack pot, baby!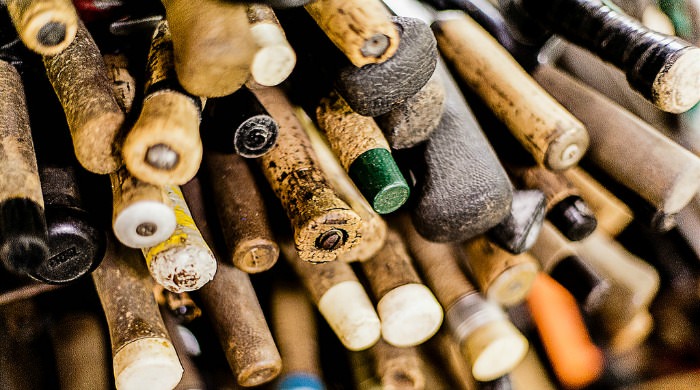 Restoring And Donating Old Fishing Poles
If you're like me, you probably have some older fishing rods that you aren't using anymore for one reason or another. Missing tips, broken guides, cracked handles, no backbone, too heavy, or whatever else.
So what do we do? Toss them in the attic, the basement, or in the back corner of the garage, right? And we think that someday we will get around to restoring them or even selling them. One day you'll get around to doing something with them. And every time you pass by them, you think... "one day."
Here's an idea. Why not donate them. There are people who volunteer their time refurbishing old fishing poles and tackle. Then they provide the newly restored gear to the youth and to those that are less fortunate. There's a great feeling about bringing old fishing equipment back to life and getting our younger generations involved in this great sport of freshwater fishing.
Don't get it twisted. I'm not saying to start handing out your high valued collectible rods like they're candy on Halloween. Just get rid of some of that clutter that you know you'll never mess with anyway. Your spouse will be happy, you'll feel good about yourself for helping others, and the kids will be excited. Am I right, or nah?

Finding Collectible Old Fishing Rods
There are a quite a few reasons why people would rather shop for old rods rather than buying new ones...
The obvious reason is that old rods are usually cheaper than new ones of the same make and model. The main difference is that they have been used, but still perform just as well.
Another reason to search for old rods is in hopes of finding vintage and antique collectibles. Old, but valuable rods can go overlooked by non experienced people. Garage sells and estate sells are one of the best places to stumble upon old fishing tackle that could be worth a bundle of money.
Another great place to shop is Ebay. Good luck!
Find OLD FISHING RODS being sold and auctioned off on Ebay here.