Mouthwatering Sturgeon Recipes
If you have never eaten sturgeon, then I don't know what else can be said... except that you are seriously missing out on some really excellent tasting food!
Besides that, eating sturgeon fish is actually really good and healthy for you.
Sturgeon doesn't give off that gamey fish smell and taste that some other species of fish have. And, you just might be a little surprised how delicious it tastes, too.
This first recipe is one of our favorite sturgeon recipes.
Simple Pan Seared Sturgeon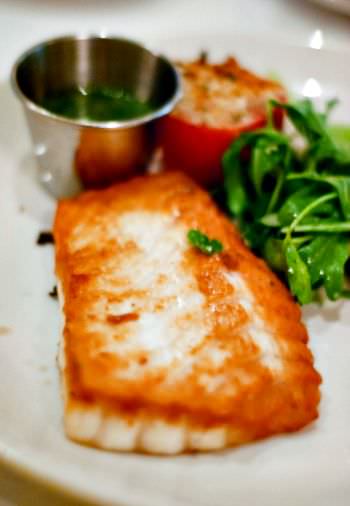 Ingredients:
Sturgeon steak fillets, cut into 1"- 3" strips
olive oil
butter
lemon
salt
pepper, freshly ground
Cooking The Pan Roasted Sturgeon:
Preheat frying pan over medium heat with a teaspoon of olive oil and/or a pat of butter. Add 2-3 sturgeon fillets, ensuring not to overcrowd the pan. Salt and pepper as desired. Sear each side until lightly golden brown, about two to three minutes per side. Remove fillets and serve with a lemon wedge. Tastes delicious as is, and you may opt to garnish with your favorite sides.
Sturgeon Nuggets
*This recipe was sent in to us courtesy of Jerome Brown from Oakland, California.
Ingredients:
1 lb sturgeon fillet cut into nuggets
1 cup flour
1/2 cup corn meal
salt and pepper to taste
peanut oil
Sturgeon Nuggets Cooking Directions:
Pre-heat a pot, pan or deep fryer with peanut oil over medium-high heat.
In the meantime, mix the corn meal, flour and salt and pepper together in a bowl or plastic zip loc bag. Dredge the sturgeon nuggets in the mixture. Then deep fry the sturgeon nuggets in the peanut oil until they're a nice golden brown.
Serve with your favorite dipping sauce, but it's also good on it's own!
---
Do you have any unique or favorite fish recipes? Feel free to submit them using the form below. We would love to see and share them with the rest of our viewers. Please include your name so that we can provide you with full credit.

See some of our other Top Picks for Seafood Recipe Cookbooks here.