Types Of Salmon Fishing Rods To Choose From And Top Sellers

There is a huge variety of salmon fishing rods on the market. So how do you know what kind of salmon rod to acquire for a fun and successful salmon fishing trip?
Let's break down the options.
As you may already know, and as with any type of a fishing pole, there are different composites of a fishing rod, lengths, weights, set-ups, one  or more for easy storability, and more.
Salmon rod blanks are usually constructed of either graphite or fiberglass.
Their lengths often range from 7 feet to 12 feet, but the 8 and 9 footers are most commonly used.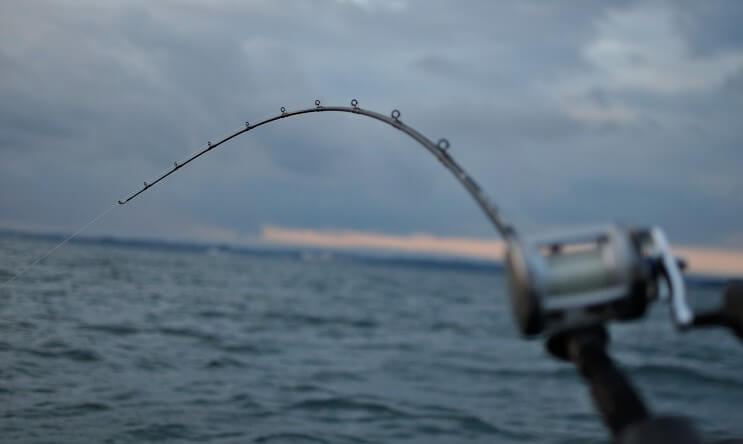 Choosing the best salmon fishing rod ultimately depends upon the style of salmon fishing that you do. Here is a quick list of some of the types of salmon rods you can expect to select from according to your preferred method of fishing for salmon:
Salmon Casting Rods
Salmon Spinning Rods
Salmon Trolling Rods
Salmon Fly Fishing Rods
Salmon Saltwater Spinning Rods
Salmon Float Rods
Salmon Plugging Rods
Salmon Wire Line Rods
Salmon Downrigger Rods
Salmon Diver Rods
The list goes on, right?
You can also have a look through some more great helpful tips about selecting a salmon fishing rod to help you make a better decision to find the one that will be just right for you and your angling needs.
Top 5 Rated Best Selling Salmon Rods
St. Croix Avid Series Salmon/Steelhead Trigger Rod

Integrated Poly Curve® (IPC) tooling technology
Premium, high-modulus SCIII graphite
Superb sensitivity, extreme strength and incredibly light
Fuji Alconite Concept Guide System with black frames
Fuji reel seat
Select-grade cork handle
2 coats of Flex Coat sure-cure finish
Manufacturer's 15-year transferable warranty
---
---
---
Eagle Claw Starfire Downrigger Rod
2 piece rod
Integral fiberglass taper-fit ferrule
All-wire frame double footed ceramic guides
Great rod for big fish
Affordably priced for the budget fisherman
---
Handcrafted using graphite interlace system
Actions are dialed to perfection
Custom made mandrels

Composite graphite handles
Strong and durable

Lightweight