Salmon Pictures And The Experiences Of How The Fish Were Caught

Check out the amazing salmon pictures sent in by enthused fishermen just like you.
Show off your fish here, too. We'd love to see what you've managed to hook up into.
All salmon fishing photographs are welcome - Chinooks, Coho, Kings, Kokanee and more...
Bring it on!
You can get started by proudly sharing your own flicks and exciting trips by clicking on the form just below.
Or simply scroll down a little further and begin scouring through the gallery of wild salmon pics.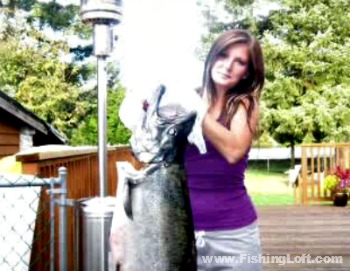 42 Pound King Salmon - Fraser River White Springs
Share Your Salmon Photos and Stories
Do you have a great story about catching your salmon? Share it!
Gallery of Salmon Pictures and Stories
Click below to see contributions from other visitors to this page...