Why The Plano Tackle Box Is The #1 Brand Of All Fishing Tackle Boxes On The Market

Ready to upgrade from that old fishing box? Or just wanting another or a new one?
A Plano tackle box can be the perfect fit for your salt or freshwater fishing tackle organizing desires. They are the number 1 selling brand of boxes.
I personally own a couple Plano tackle boxes. I must admit that they are one of the best investments that I have made for my fishing accessories.
They keep my fishing tackle nicely neat and organized, and easily accessible when I need to quickly find something right away. This has proven to be so much of a great time saver for myself when I'm out on the water.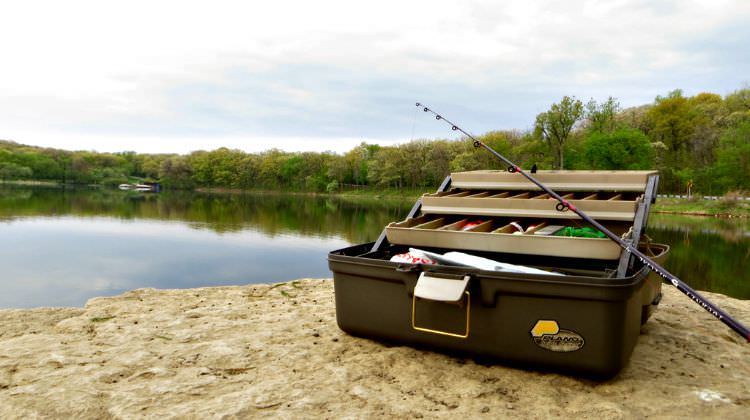 A Little "Plain Old" Plano History
Plano introduced the first molded tackle box in 1952, and haven't looked back since with their ongoing innovated improvements. Of all the fishermen who own any type of a tackle box, there is about an 80 percent chance that it's a Plano. What does that mean to us? This tells me that there isn't much competition for them to worry about.
Benefits Of Plano Tackle Boxes
Why is Plano so trusted?
Their fishing tackle boxes are carefully designed to look good and constructed of high quality materials. They come in a variety of sizes with plenty of room, many usable features and storage solutions, all depending on your needs of course. Just as important, they are priced right and are of great value.
As mentioned, there are quite a few options to choose from. Plano offers hard plastic boxes, soft-sided boxes, tackle boxes with wheels, tackle bags with shoulder straps, backpacks, waist packs, stowable boxes, and more.

Closing Thoughts About Plano
The bottom line is that Plano has a very solid and trusted reputation and virtually unbeatable. Their fishing tackle boxes are sturdily constructed, provides awesome organization features, they look cool and feel comfortable, and are priced great.
To learn more about the Plano Molding Company and what else they do, check out our oversight review and contact information for Plano fishing tackle box company.
Shopping For Best Selling Plano Tackle Boxes
Plano 3500 Size Tackle Box
Has many features to keep your tackle organized.
Large storage compartment under the lid.
Includes four 2-3500 Prolatch boxes.
DuraView front cover.
Plano brochure and nameplate order form.
Limited Lifetime Warranty.
Plano Pro System with Four 7771 CDS Utility Boxes
Includes Plano 4 utility system.
3 removable bait racks with separate access.
Four 2-3701's and 1 2-3500 Prolatch Stowaway.
DuraView top cover lens with access.
Plano brochure and nameplate order form.
Limited Lifetime Warranty.
Plano Angled Tackle System
Presents utility boxes at a 15 degree angle.
DuraView covers and doors.
3 StowAway utility boxes.
2 additional side compartments on each side.
Additional storage on top.
Recessed handles.
Plano StowAway System
2 drawer, 2 removable utility system.
3 removable spinnerbait racks.
4 removable stowable utility boxes.
Tool storage compartment on the side.
Plano brochure and nameplate order form.
Limited Lifetime Warranty
Plano 2-BY Rack System 1362 Size Tackle Box
Cattle guard front door.
Includes two 3600 series Prolatch boxes.
Spacious bulk storage.
Plano brochure and nameplate order form.
Limited Lifetime Warranty
Purchasing Your Next Tackle Box

Bass Pro Shops carries some of the biggest brands of tackle storage solutions. Be sure to check out their top selling products and read through the customer reviews to get a better idea about those items you're interested in...
Bass Pro Shops now offers FREE shipping to their stores! See website for details!
Shop their inventory of Tackle Boxes here.

---
Amazon

You can find many of those same cool Tackle Boxes on Amazon too.
---
Ebay

Consider shopping for new and used fishing organization equipment being auctioned off online. You can find some awesome deals and steals for just a fraction of the price of what you would normally pay for retail.

---