Plano Molding Tackle Box Company

The Plano tackle box company has grown to become the top leader in the industry. Plano Molding Company is simply the best at producing tackle boxes.
Plano doesn't just make 'plain old' fishing tackle boxes, they pride themselves in designing and creating the best possible storage and organization solutions on the planet.
Plano Molding Company was established is 1932.
Their mission? To build the highest quality products possible.

Plano's Innovation of Creating Fishing Tackle Boxes
People were getting tired of those heavy metal tackle boxes deteriorating into a rust bucket. There were also those old wooden boxes that could easily get banged up and eventually break apart.
So, Plano decided they should do something about the discomfort and clunkiness of lugging around those heavy pieces of scrap crap.
Their solution? In 1952, Plano Molding designed and created the very first molded plastic tackle box. These boxes are like what you see today. They are great to keep your tackle organized, durable and lightweight.
Do you own a Plano tackle box? Chances are high that you might. If you own any type of fishing tackle box then there's about an 80% probability that it's a Plano.
They also have a staff of professional fishermen that they work with too. I suppose that you can say that they sponsor these individuals, but they do give back in return too. They write articles for them with freshwater fishing tips and techniques to help kids and beginners learn more about fishing. Some of those pros that might sound familiar are Tim Horton, Hank Parker, Brent Ehrler and the greatest bass angler ever, Kevin Van Dam.

Storage Solutions Created By Plano Molding
Plano doesn't just stop there. They also produce other storage and organization products as well. They manufacture items for hunting and shooting, tools and hardware, storage and shelving, makeup and cosmetics, and golfing equipment.
Their storage and organization products are manufactured under the names...
Plano
Caboodles Cosmetics
Creative Options
Golf Guard
Gun Guard
So, if you have any or have seen any of those name brands, then you'll know it was made by Plano. They aren't just the "Plano tackle box company."
They are innovators of creating high quality protective storage solutions for a variety of our hobbies and everyday organizational needs.
Plano's Contact Information

Plano Molding Company
431 E. South Street
Plano, IL 60545
1-800-226-9868
customerservice [at] planomolding [dot] com
www.planomolding.com

I often receive questions from visitors just like you about replacement parts for their Plano tackle boxes. Usually parts for their discontinued models are available for up to a few years, depending on what remains available. You'll need to call Plano's Consumer Customer care department at 800-226-9868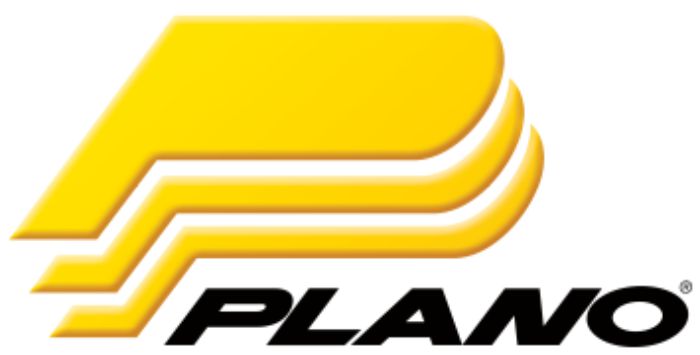 Purchasing Your Next Tackle Box

Bass Pro Shops carries some of the biggest brands of tackle storage solutions. Be sure to check out their top selling products and read through the customer reviews to get a better idea about those items you're interested in...
Bass Pro Shops now offers FREE shipping to their stores! See website for details!
Shop their inventory of Tackle Boxes here.

---
Amazon

You can find many of those same cool Tackle Boxes on Amazon too.
---
Ebay

Consider shopping for new and used fishing organization equipment being auctioned off online. You can find some awesome deals and steals for just a fraction of the price of what you would normally pay for retail.
Score amazing deals on new and used tackle boxes on Ebay.

---