Get Bit
by Uncle Red Neck and Bob
(Little Axe, Oklahoma)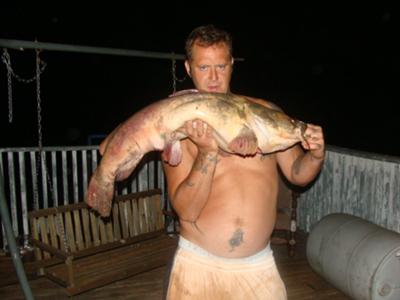 Get Bit - Catfish Noodling Guide Services
Guaranteed fish, country boy style! This sport of hand fishing provides an adrenaline rush found nowhere else! We are a group of rednecks raised on southern traditions. This tradition has been handed down from our generations for years and years.


We will take you out blind folded to our spots and walk you through it. You will have to sign a wavier - we are not responsible for snake, turtle, beaver bites, cuts, scrapes, wet draws or panic attacks. lmao
We have been doing this for years before okie noodling came about.
You can keep the fish. If so, we will help you pull them out and clean them.
We provide food and water, byob (bring your own beer).
This is a fun sport for families, friends and coworkers. So come see what the fuss is all about!
Rates and Services Overview:
$250 dollars a person - we will teach you to noodle (pass on the tradition)
Group rates are available.
For more info call:
James
405-549-7980
Must have Oklahoma fishing license and permits if needed, and must know how to swim!!!!!!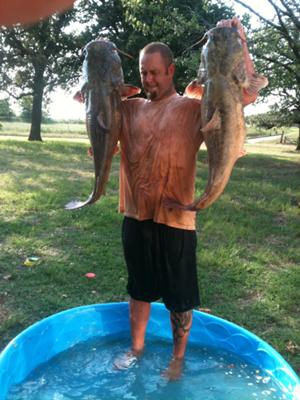 "Get Bit" in Oklahoma