The Wonderful World Of Fishing Will Get You Hooked On Catching Fish
What does fishing mean to you?
Peace, serenity, calming, family, friends, adrenaline, excitement, patience,...
There's a multitude of expressions that I can define what it means to myself. I'm certain that you may feel quite similar out there on the water, too.
What does the actual term mean though? Angling in freshwater or saltwater trying to catch fish, for a variety of species.
Our actual definition can be found on our angler's terms and definitions page. - "To take fish by way of hand, or using a hook with live bait, dead bait, or artificial lures, which is attached to line spooled on a reel and rod."
If you need a more elaborate explanation of the term, go check out a dictionary, thesaurus or Wikipedia.

With that out of the way, I've gotta ask what does fishing mean to you?
If you want to have an awesome time, you're in the right place.
The Best Things To Know About Fishing
How often do you hear of a good fishing story about the one that got away? Well, it happens to the best of us. And of course it flippin' sucks! No need to worry...

Fishing With A Common Purpose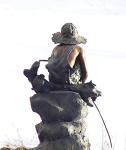 There's something here for everyone - various fishing tips and techniques for beginners and expert advanced anglers, fish cooking techniques, free fish recipes, and much more.
Even with the arsenal of tackle an angler has, their most important weapon they have is knowledge. There is no substitute for intelligence. Simplicity is also another strength. Add those elements to your style of fishing and you are sure to elevate your game to another level.
Angling has been around for thousands of years. It used to be primarily a means of survival. It has since evolved into an ever growing and popular sport. It's a hobby to most, and a way of life to earn a living for others. All of this helped make it possible for us to be where we're at today. It has given us the freedom to enjoy this great sport of fishing.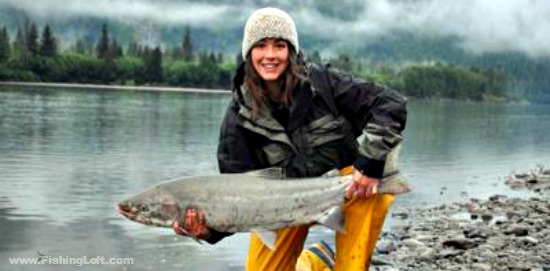 Ultimate Goal Of Angling

Fish like you mean it!... with a purpose, a mission, and the knowledge that you are better prepared, better equipped, and quite possibly the best on the water that day.
If you don't understand the fish, then there's not much of a chance... unless you are really lucky.
Most importantly, relax and have fun!
---
Fishing Magazine And Book Reviews
Would you like to submit a review? Or check out reviews submitted by others? Cool! Give a negative or positive review about a fishing magazine, book, e-book, or whatever. Read what others have contributed. Rate their stories. Give your own feedback. Go to our fishing magazine and book reviews submission section here.
Find your favorite titles, as well as top rated recommendations, best sellers and hot new releases...