Free Online Fishing Games

Don't have the time to hit the water right now? Bored at home? Stuck in the office at work?
Not a problem.
There are plenty of free online fishing games available for you to play... Right at your fingertips, from the convenience of your home. So, go ahead and sit back and enjoy yourself while you reel in a good time.
Really, anywhere that you have internet access you can play fishing games online. In the comfort of your house - at the computer desk, lounging with your laptop, on your cell phone, tablet, or just using a bit of downtime at work.

Warning... games can be addictive, fun and challenging.

Play Fishing Games Online

Fishing games can be a cool way to get your fishing fix in when strapped for time, or just a quick change of pace. Most of the best games will usually cost a lot of money and/or require downloads and sign-ups. But you can still find some cool fishing games online to mess around with, and without having to open your wallet.
An internet search will easily and definitely pull up some cool websites to play games for free.

Here are a couple that I came across just doing a quick search for free fishing games for you to mess around with...
Some of our favorite games to play...
Fishing Craze
Fairy Fishing
Fish For Girls
And Let's Fish is another cool online fishing game to play. You can check them out by clicking on the picture just right below this...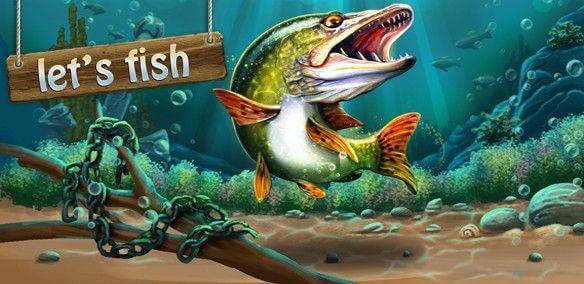 Let's Fish