The 2011 Fishing Photo Contest
Contest is Now Closed
Congratulations To The Winners
1st Place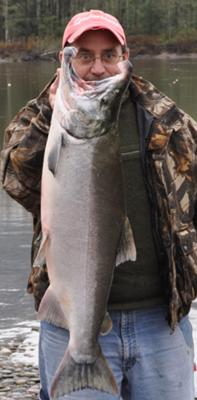 The Beast - Northern Coho Salmon
2nd Place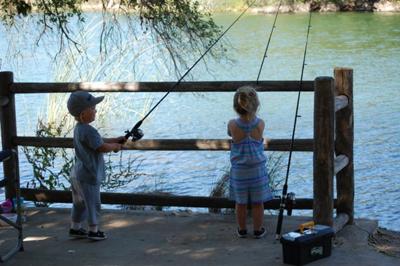 The Art of Little Fishin
3rd Place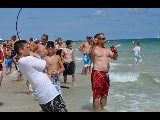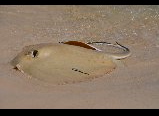 A Big Old Stingray That Just Couldn't Get Away

Congratulations to the winners. Your prizes will be on their way - please be sure to check your e-mails for confirmation.
Thank you to all who had participated in this years contest. I appreciated checking out each and every one of your fishing photos and reading the cool stories that went with them. Great stuff!
---
Think you took that perfect shot? Why not enter your pictures in our Fishing Photo Contest Of 2011?
You've checked out plenty of fishing photographs here around this website - lunker largemouth bass, huge striped bass, big catfish, sweet bluegill, cool crappie, enormous halibut, giant pike, beautiful salmon... the list goes on.
Perhaps you've been ice fishing for perch, fly fishing for trout, trolling for stripers, drop shotting for smallmouth bass, bottom jigging for walleye, tossing bait for tarpon, snook, redfish, snapper, bonefish, tuna,... Anything with fins that swims!
So, what do you have? We'd love to check out your awesome fishing photos.
Entering your photos in the fishing pictures contest is fun and easy...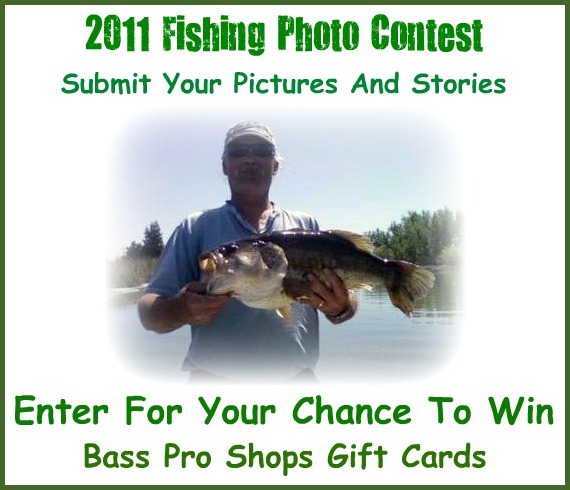 Fishing Photo Contest 2011: Guidelines
Prizes For The Fishing Photo Contest
What can you win by entering your fishing pictures in our contest?
1st  Place - $50 Bass Pro Shops Gift Card
2nd Place - $30 Bass Pro Shops Gift Card
3rd  Place - $20 Bass Pro Shops Gift Card
Additionally, each winner will also receive a generous prize package deal consisting of 5 sets of 10 fishing lures (50 lures) courtesy from our new sponsor The Mangler.
Fishing Photo Submission Guidelines
Your fishing pictures can be as simple as you'd like.
We also encourage for your photos to be crazy, wacky, outrageous or even funny.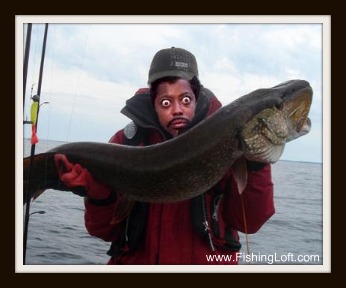 Whatever fishing photographs that you have, we would enjoy seeing them.
Last year we tried to limit the contest to only freshwater fishing pictures. Screw that because we'll also accept your saltwater flicks too.
Anything goes, within reason.
Here are a few simple guidelines for you to go by:
Only submissions with both a writeup story and photo(s) will be eligible to win.
Submit up to 4 photos per entry form of yourself, a child or an adult posing with a fish, catching fish, fighting a fish, or a fish jumping out of the water, but try to choose the coolest ones.
Each fishing photo and writeup must be original that you, a family member, or a friend took a snap shot of, and cannot be copied from another source.
Your writeup should be at least 150 words. Explain when and where you were fishing at, the type of fish you caught, what tackle you were using, how you were fishing, the excitement it was battling the fish, the weight of the fish, if you released it or ate it, or provide any other information you'd like to share. A detailed writeup might increase your chances of winning!

Check out the Freshwater Fishing Photo Contest Terms And Conditions for the official rules and additional information.
How Do You Win The Contest?
The deadline for entries is 11:59 PM (PST) of November 1, 2011.
Then you vote to determine the winner.
Be sure to tell your family and friends to come back and vote for their favorites in the fishing photo contest.
The Winning Prizes Again?
The top 3 winners will each receive a Bass Pro Shops Gift Card as noted above - $50 for first place, $30 for second place, and $20 for third place.
The top 3 winners will also receive 5 sets of 10 Mangler fishing lures - that's 50 fishing lures awarded to each of the 3 winners - from The Mangler.
So, get your cameras out and strike a pose.
---
***All contest entries have been moved to their appropriate categories found in the Fishing Pictures section.
If you are looking for one in particular, but aren't sure where it might be, then you can use our search box to help you find it.