Big Bass, Little Pond
by Madison and Caleb
(Arkansas)
Largemouth Bass Caught from a Small Pond in Arkansas
My friends and I love to fish!!!


There are many ponds in our neighborhood that are within walking distance.
One day we found this pond behind someones house that looked like a good place to fish. It is a small pond that is loaded with bass that flop out of the water almost every second. The bass are aggressive almost year round. These bass will even bite a BROKEN LURE!
I have a secret spot at this small pond under lots of trees that guarantees a bite. I just cast a weedless worm out under the trees and before I can even get rid of spool free, a bass is yanking the weedless worm.
The owner of the pond told us there are fish in that pond the length of a full grown mans leg! I believe him.
Big Bass and Small Bass... Doesn't Matter, Fishing is The Best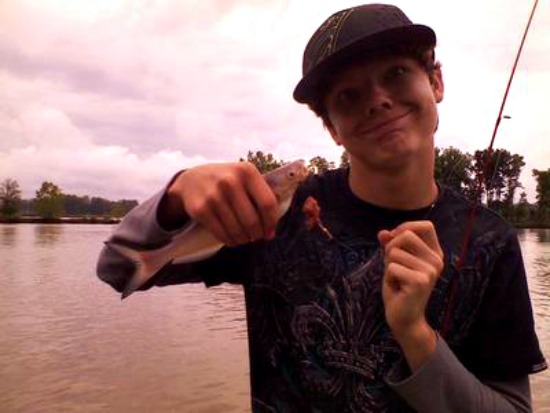 We fish almost everyday. It's a great hobby.
On the left is a little catfish caught with a baited hook while using a spincast reel.
And on the right is a nice bass we pulled from the water.
We love catching anything that swims. And we have fun with it.
Here's a basket of some largemouth bass and a catfish that we hauled in.
We have caught bass way bigger, too.
Here's another bass that we pulled up out of one of the ponds.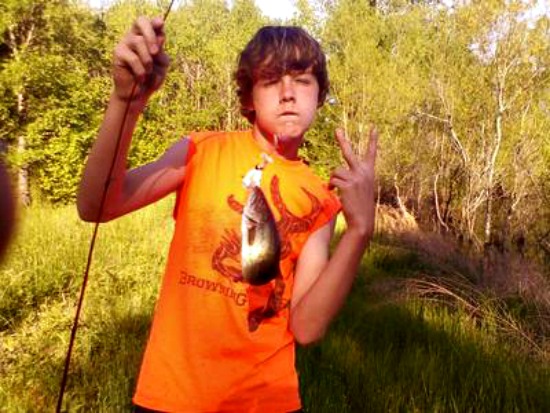 We gotta go for now. Time to head on back to the fishing hole.
Until next time, piece out to all you fishermen out there! See ya' out on the water. Good luck!