Big Bass (Black Yamamoto Worm)
by Nelson Ocampo
(Sac. Ca. US)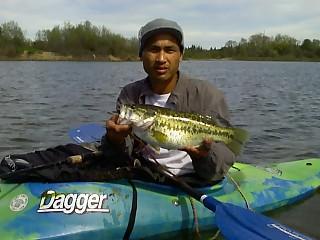 Largemouth Bass Caught While Kayak Fishing
Me and my bro and his daughter doing what we do.


Jason's response:
Hey Nelson, those are some really nice largemouth bass. The colors on those bass you caught from in the kayaks are awesome - the green just pops. Where did you guys go kayak fishing at?
Congratulations to your god daughter Iliana on her first bass. Nice catch!
Thanks for sharing your fishing pictures.