Bear River Reservoir
Camping and Fishing Experience

My family and I have visited Bear River Reservoir a few times over the years to take advantage of it's excellent camping, fishing, swimming, hiking and boating opportunities.
We have had a ton of fun soaking up the sun, chillin' in the shade, hooking fish, kickin' up some dirt, tracking our feet along the sandy beach, swimming in the lake, barbecuing, and roasting marshmallows for s'mores over the campfire!!!
Bear River has an upper and lower section of reservoir, both of which have campgrounds and amenities to help accommodate your stay in the great outdoors.
One of our most recent trips took place at the Sugar Pine Campgrounds. We also celebrated my oldest sons' birthday here because he wanted to go camping on his special day.
We'll be covering more information about the entire lake, the resort, directions, tent and RV campgrounds, activities, and more things of interest.
Sugar Pine Point Campgrounds
Things To Do:
There are plenty of activities to keep you busy during your camping adventures. The following are just a few events of which we managed to take part in.
Our family enjoyed nature walks and hiking to various locations.
Along the way to a popular rock ledge, which fingers out into the lake (more on that in a moment), we came across the following distress signal as seen in the photo to the left (obviously just for laughs and giggles)...
What's a camping trip without a campfire, right?
Here's one that we had blazing hot just as the sun dropped into the night skies...
And of course we had plenty of s'mores... yuumm!!!
There was plenty of sunshine, relaxation, sightseeing, fishing and oh yeah, beer!
Bear River Reservoir Fishing
My family and I had a blast out on the water's edge fishing and catching trout. Here are my two boys wondering if there's even any fish in the water... we had just started fishing, lol ;-)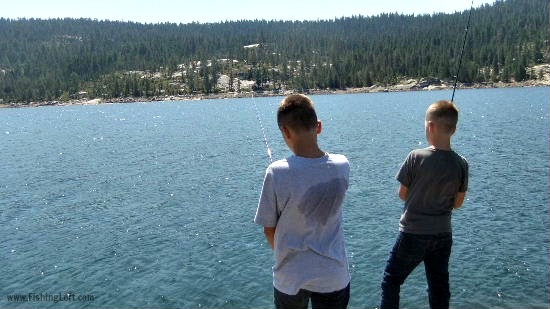 The boys are patiently waiting for a bite...
Here fishy, fishy... come and get your snack.
Well, what do ya' know? I guess there just might be some fish in there after all.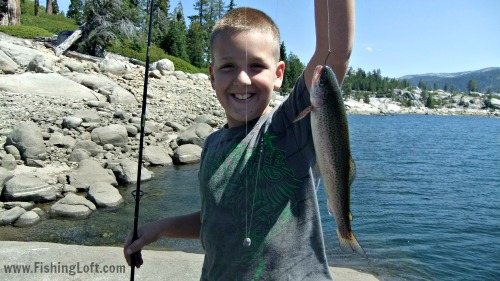 Jared's first rainbow trout of the camping trip... somebody seems to be quite happy =)
He wanted to know if we could keep it. I guess he just caught his dinner. Or not. It was put back into the lake.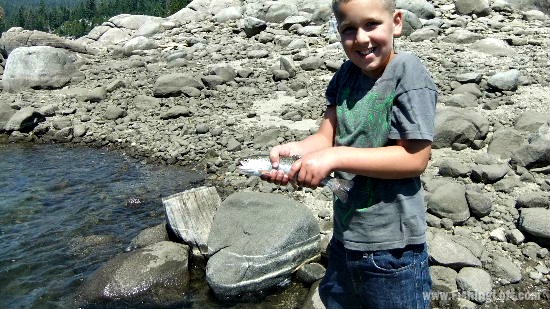 And another quick picture before releasing his fish back into the water.
Here's another plant stocked trout caught from one of my boys. After he landed this fish, he told his uncle, "now you finally got to see me in action!" LOL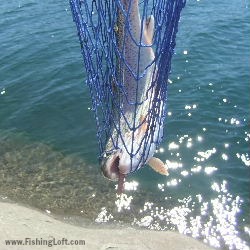 Another Bear River trout in the net.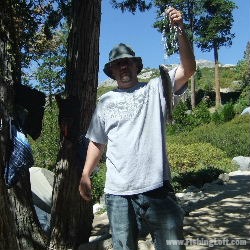 Trout on the stringer for the boys.
Arriving at Bear River Reservoir
Bear River Reservoir is a beautiful lake nestled in Northern California's El Dorado National Forest. It's located along the Carson Pass...
Bear River Reservoir
40800 Highway 88
Pioneer, California 95666
(209) 295-4868
Camping - There are a few campgrounds located around the river which include Tent sites, Group sites, RV sites and Cabins.
Campgrounds:
Bear River Lake Resort
South Shore Campground
Pardoes Point Campground
Bear River Group Campground
Sugar Pine Point Campground
Fishing - The lake is planted annually with approximately 8,000 pounds of Rainbow Trout, and 2,000 pounds of German Brown Trout. Angler's can try their luck with catching those Rainbow, German Brown and Mackinaw Trout.
Boating - The types of boating activity you can expect to see or even take part in could be kayaking, canoeing and sail boating. Perhaps you just might want to relax out on a floating inner tube, or lounge on an inflatable mattress.
*Contact the Lake Resort for more information on special events, amenities, hours of operation, fishing derbies, the store, restaurant and bar.
Bear River Farewell Photos
Well, we hope you'll be able to take the time to create your own memories with your family and friends here at Bear River. We had a blast and hope you enjoy it too. On that note...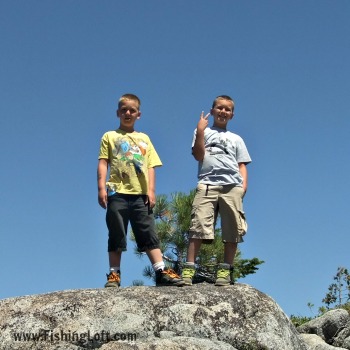 Peace out!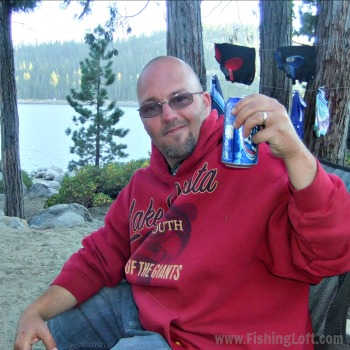 Cheers! Bottoms up. And tight lines.
Here's one last image below as we sign off a good farewell...
You can see the big rock looking boulders protruding out into the middle of the lake from the left side of the mountain. They are kinda huge. Anyway, that is the popular spot that many campers, kayakers and boaters frequent. The fearless and daring folks enjoy jumping from there right into the lake. Needless to say, I wasn't bold enough to follow suit. How about you?
You can also see our campsite in the bottom left side of the picture. We had the largest campsite, and I personally believe that it must have been the best looking site out of the nine located at the Sugar Pine Campgrounds.