2014 Fishing Calendars
2014 Fishing Calendars are now here. Choose from a variety of favorite themes including largemouth bass, trout, fly fishing and even hot women anglers.
Find the perfect one to accomodate your home, office, kitchen, car, garage, warehouse, shop, studio or man cave. Select from pocket planners, desk top and wall calendars, and more.
These also make excellent gifts for family, friends and especially for that number one special fisherman in your life. Great stocking stuffers on Christmas Day, a cool birthday present, or just because you'd like to let them know that you're thinking of them today.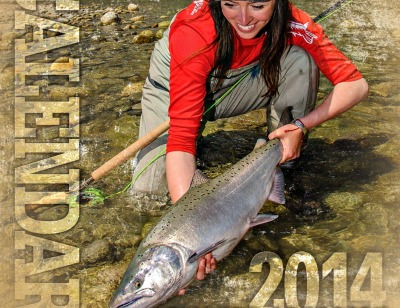 If you don't see something that you like or something specific, you can try a search for it through one of the links. Or feel free to contact us and we'll see if we can help you out.
2014 Freshwater Fishing Wall Calendars
2014 Trout and Fly Fishing Wall Calendars
2014 Women Fishing and Hunting Calendars
2014 Daily Desk Top and Pocket Planners
Like FishingLoft.com?
↑ TOP OF PAGE